The Holocaust Museum of Oporto commemorated the International Day against Antisemitism on November 9th with the visit of 1500 students. The date corresponds to the 84th Anniversary of Kristallnacht ("Night of Broken Glass"), a pogrom organized by the Nazis on the night of November 9, 1938.
An exhibition related to the "Night of Broken Glass" was presented by Dr. Michael Rothwell, director of the Museum, whose family was victimized that night, as every window in his grandfather's shoe shop was violently smashed.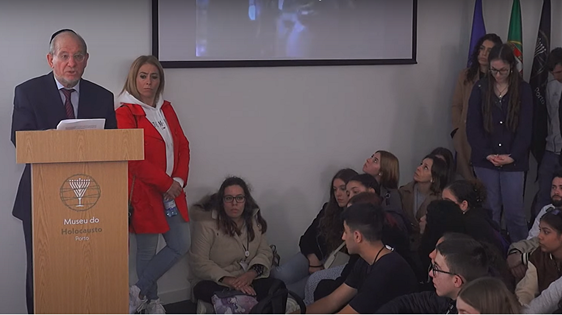 In addition, a flame was lit in the Museum's Memorial Room with the names of tens of thousands of people murdered. The lighting of the flame was carried out by students from the schools present.
Also the Jewish Museum of Oporto presented a program that included a guided tour of the Modern Antisemitism Room, which shows the growth of the phenomenon in Portugal between 2015 and 2022 and the screening of the film "Sefarad", which tells the story of the Portuguese Dreyfus – Captain Barros Basto –, who was expelled from the army to be Jew.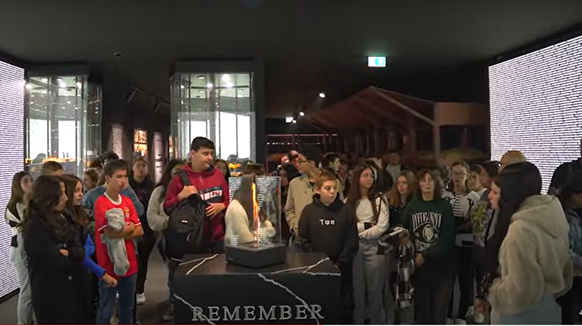 The video is part of the videography of the Jewish Community of Oporto, composed of more than 15 videos, was seen by around 750 thousand people. The project forms part of the Community's cultural activities which also include museums, feature films, a library, a painting gallery and other.