Yom HaShoah is being celebrated in Oporto today and tomorrow, with religious services by the local Jewish community and with visits from non-Jewish schools across the country. Today, teenagers from Lisbon, Amadora, Coimbra, Mondim, Penafiel, Maia, Águeda and other places were present.
The young people had the opportunity to visit the reproduction of the Auschwitz dormitories, as well as a name room, a flame memorial, cinema, conference room, study centre, corridors with the complete narrative and photographs and screens showing real footage about what went on before, during and after the tragedy.
"In this museum, we like to see the teenagers asking how it was possible for the Jews to be victims of this tragedy", said Gabriel Senderowicz, the President of the Oporto Jewish Community that built and runs this museum.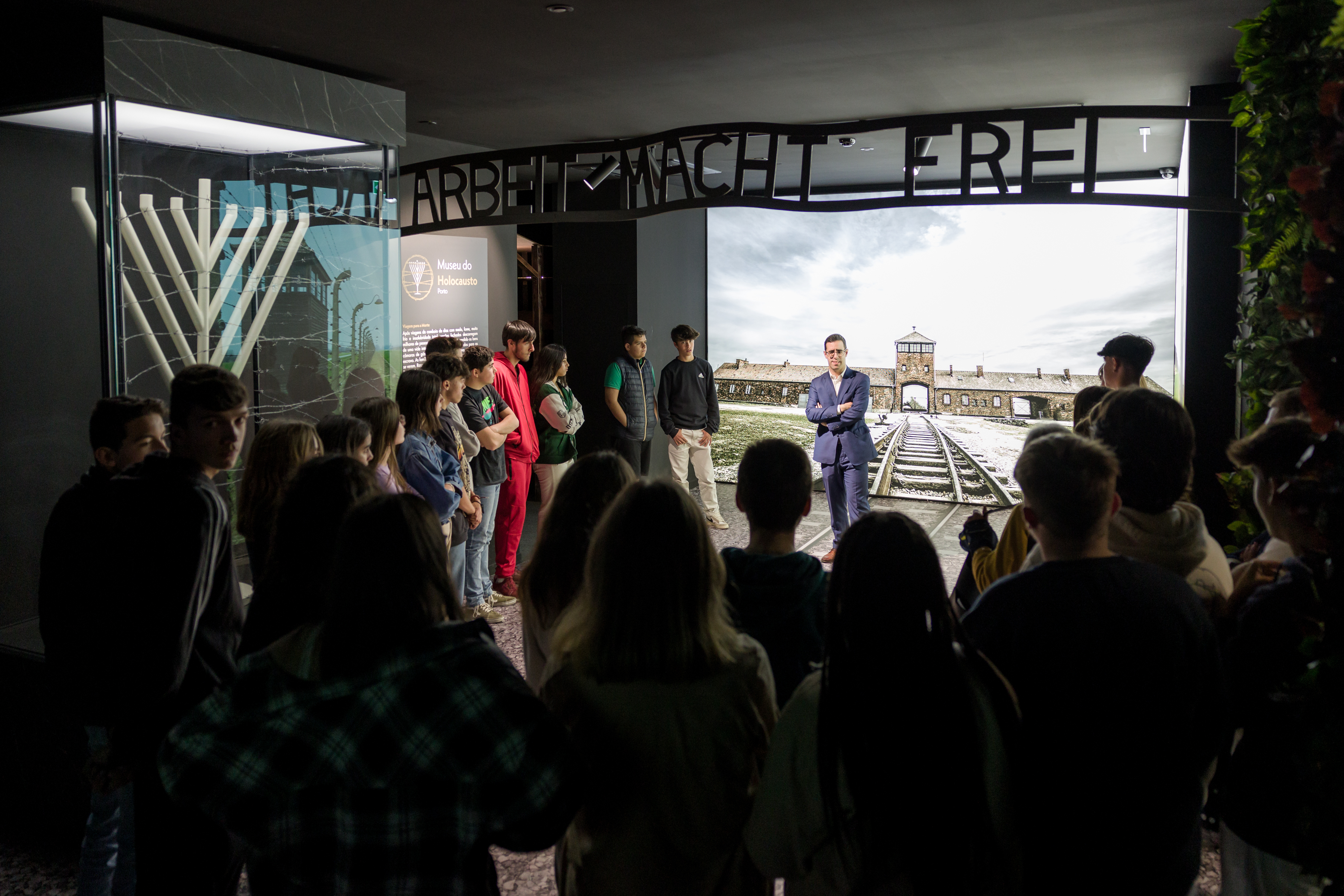 Also present today was the Israeli Ambassador Dor Shapira. Addressing hundreds of young people, he said the future belongs to them. "The Holocaust must never be forgotten, particularly now when antisemitism is coming back in great strength in many countries."
The Holocaust Museum of Oporto welcomes over 50 thousand teenagers per year. It was inaugurated in 2021 by the Jewish Community of Oporto in partnership with B'nai B'rith International and Holocaust museums around the world.
The president of the Oporto Community says that the Jews must wake up to the worrying realities of today's world. "In general, politicians are fed up with talk of the Holocaust, which only serves as a tool to harass their opponents and to defend minorities in general, from whose protection Jews never benefit because they are perceived as powerful and oppressive."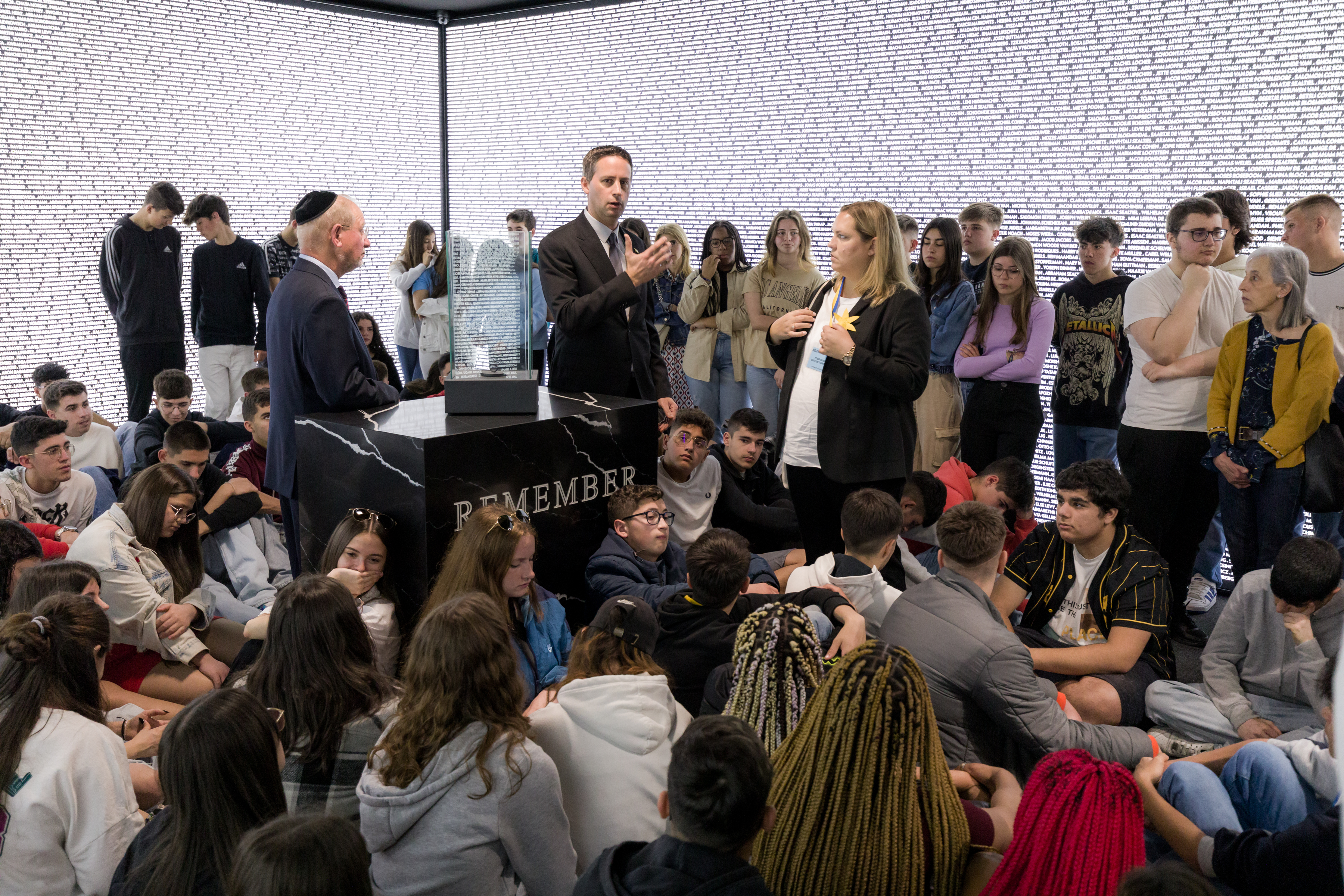 The Holocaust Museum of Oporto portrays Jewish life before the Holocaust, Nazism, Nazi expansion in Europe, the ghettos, refugees, concentration, labour and extermination camps, the Final Solution, the Death Marches, Liberation, the Jewish population in the post-war period, the foundation of the State of Israel, Winning or dying of hunger, The Righteous among Nations.
The Museum has already received visits from dozens of ambassadors, including those of the USA, UK, Russia, France, Germany, Sweden, Belgium and Austria.