On the International Holocaust Remembrance Day (Jan 27), the Holocaust Museum of Oporto will inaugurate two temporary exhibitions which aim to explore the various complicities throughout the Holocaust: complicities with the national-socialist regime, its crimes, and ideals, as well as the complicities on the part of several individuals towards the persecuted.
The first exhibition, called Were Neighbors: Collaboration and Complicity was produced in partnership with the United States Holocaust Memorial Museum and The Holocaust and the United Nations Outreach Programme. It has as its main objective to study the choices made by individuals and institutions during the Holocaust.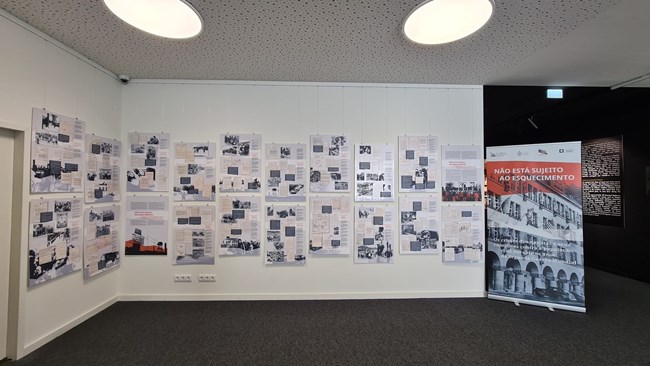 The second exhibition entitled Not subject to Oblivion, developed by the Russian Historical Society and offered to the Holocaust Museum of Oporto by the Embassy of the Russian Federation to Portugal aims to develop questions, through the documentary collection existing in several Russian Federal Archives, related to the various crimes of Nazi troops and their accomplices in occupied European territories.