Today the Holocaust Museum of Oporto commemorated the International Day against Antisemitism. The date corresponds to the 85th anniversary of Kristallnacht ("Night of Broken Glass"), a pogrom organized by the Nazis on the night of 9 November 1938.
A flame was lit in the Museum's Memorial Room with the names of tens of thousands of people murdered. The lighting of the flame was carried out by representatives of approximately 500 students from the schools who were present and had travelled from north, central and southern Portugal to visit the Holocaust museum on this special date.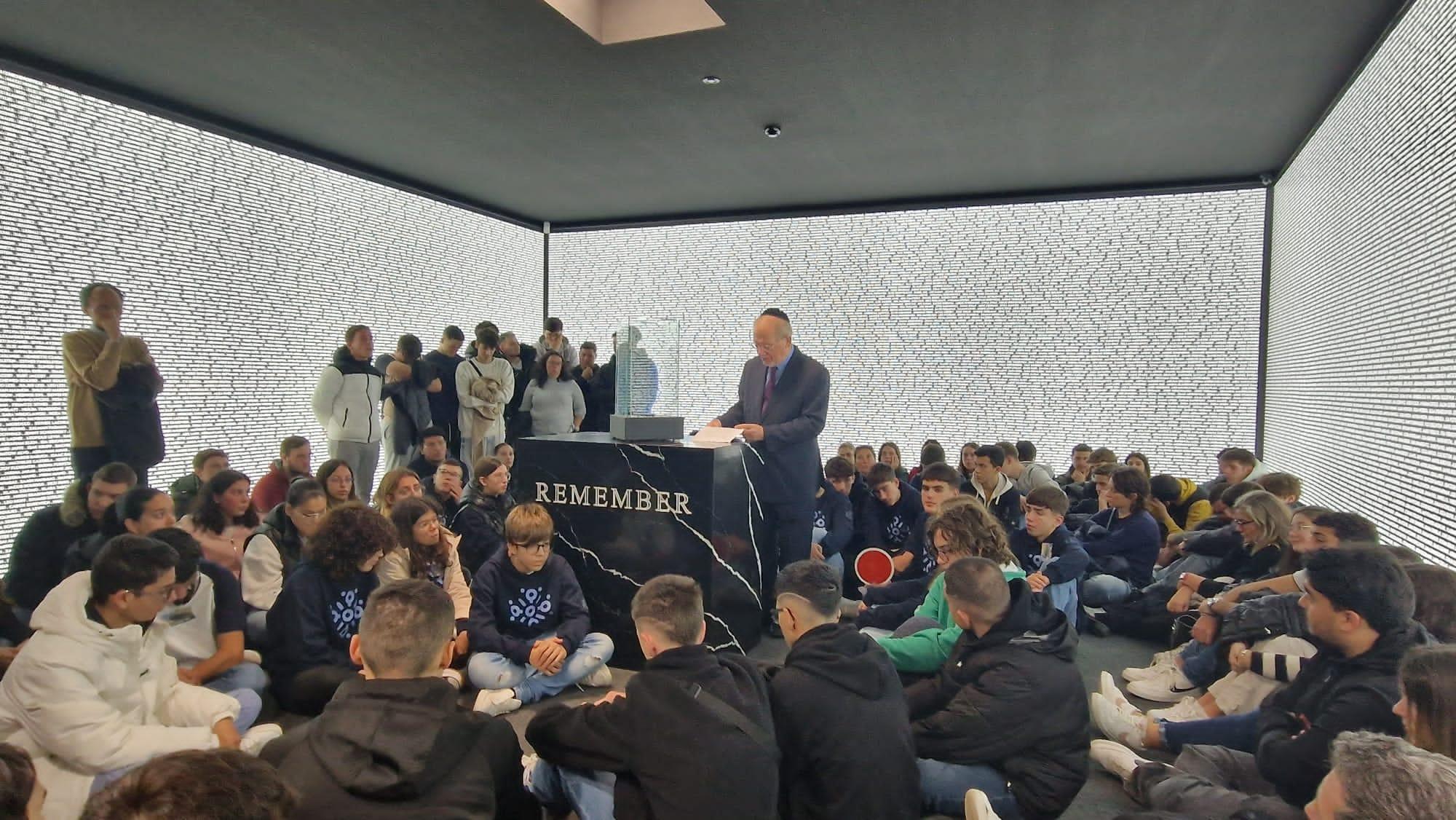 An exhibition related to the "Night of Broken Glass" was presented by Dr. Michael Rothwell, director of the Museum, whose family was victimized that night, as every window in his grandfather's shoe shop was violently smashed. The meeting was also led by the president of the Oporto municipal assembly, Sebastião Feyo, representing the Municipality.
Feyo praised the Shoah museum of Oporto for "its public service in preserving the Memory and History of the Jewish Community in our city. Tragedies like Kristallnacht remind us of the duty of political, religious or community leaders in maintaining peace and harmony in society. From the loss of civic rights in their own land to the Holocaust, Jews were victims of persecution and hatred, but also of indifference and neglect.", he stated.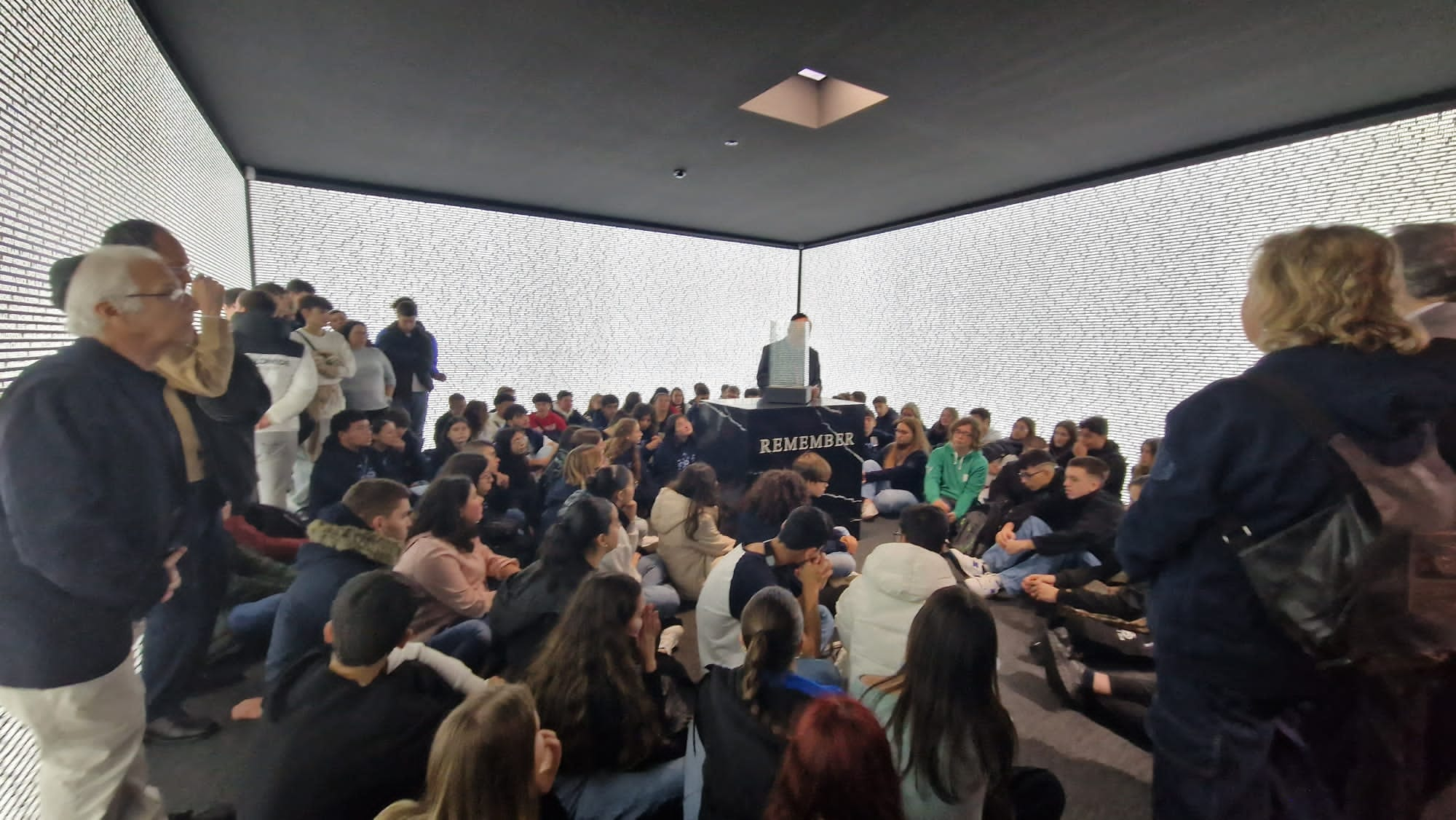 Michael Rothwell said to the teenagers that "in many countries Jews are seen as rich and plutocrats with their own state in Israel which unfortunately the detractors also hate. Generations after the end of the Holocaust, anti-Judaism and anti-Israelism are worryingly on the rise, in Europe and beyond.", he said. 
The Holocaust Museum of Oporto headed by members of the Jewish Community is the only one on the Iberian Peninsula and was visited by 100 thousand teenage school students in the last two years, corresponding to about 10% of the total teenage population of Portugal.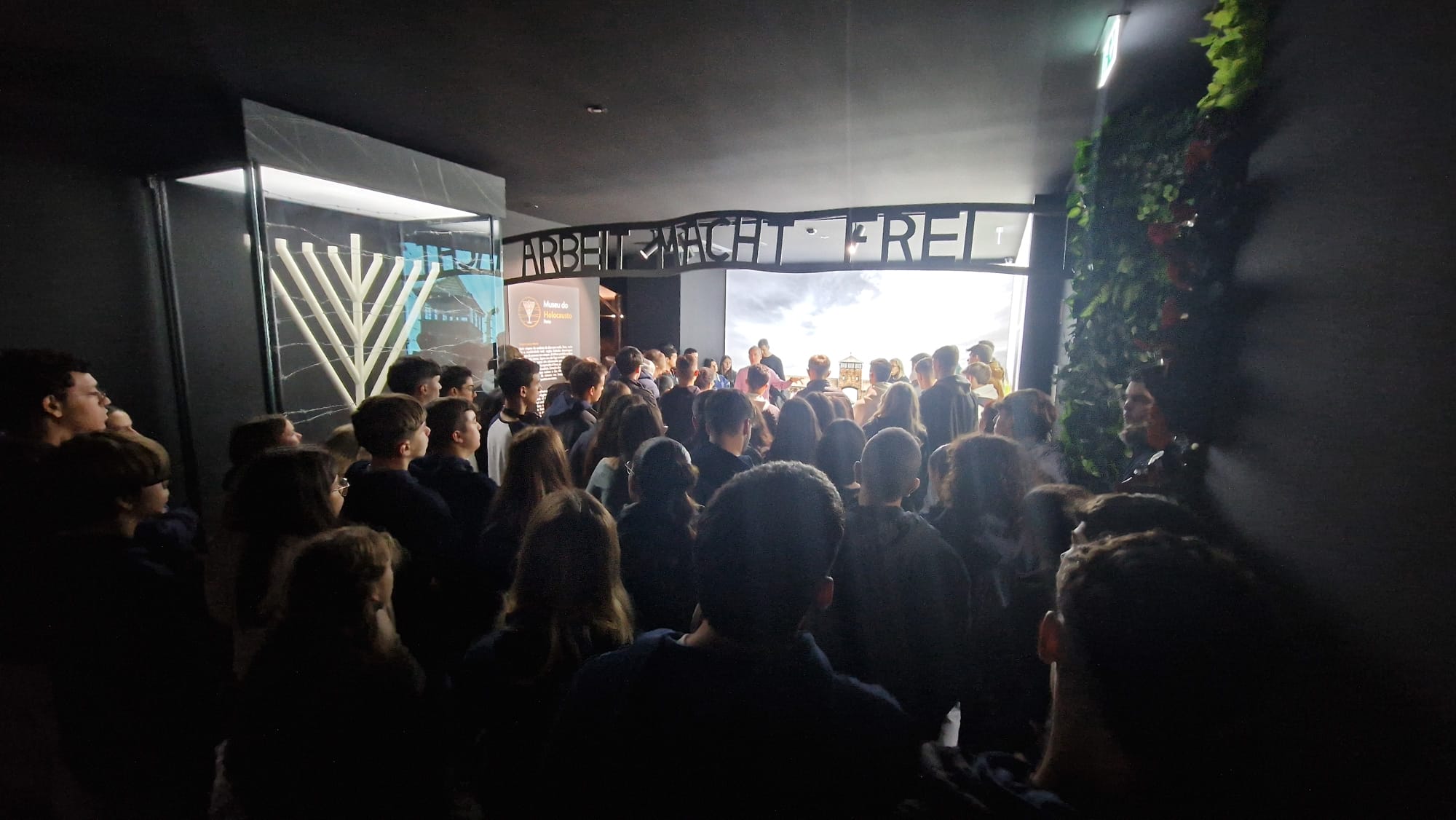 Rothwell announced that the Jewish Community of Oporto is now producing a film on the 1506 genocide in Lisbon. "To know the 1506 massacre in Lisbon is to know the 7 October 2023 massacre in Israel and the historic genocides of Jews all over Europe. All it took was a spark for ancient myths to cause a catastrophe. The bonfires with burning bodies were as high as the houses. Even babies were thrown onto the flames in a city filled with butchered bodies, where heads were borne aloft on the tips of lances", he added.
On October 11, the Oporto synagogue was vandalized with a political message of aggression against the Jewish state. Black graffiti scrawled over the white gate to the Kadoorie Mekor Haim Synagogue read "End Israel Apartheid" and "Free Palestine".