Inaugurated in July 2021, the long-term exhibition "Judeus de Coimbra – da tolerância à perseguição - memórias e materialidades" (The Jews of Coimbra – from tolerance to persecution – memories and materialities) proposes to rescue the memory of the region's Jewish communities. The exhibition is set up in Pátio da Inquisição, which served as the headquarters of the Tribunal of the Holy Office of the Inquisition until 1821, when the Inquisition was extinguished.
"We felt it was time to end the use of this site as a dumping ground", said Manuel Machado, the Mayor of Coimbra, during the inauguration.
The exhibition has 13 panels with images and historic explanations and places the Inquisition into context. The panels touch on themes such as the persecution, torture and death caused by religious intolerance.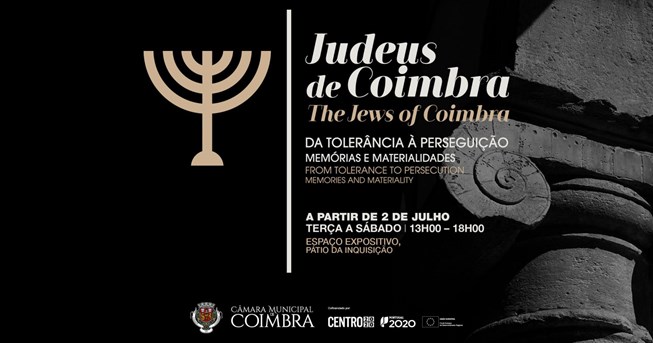 The exhibition may be visited from Tuesdays to Saturdays, 1-6pm.