Chabad is proud to begin a second decade of activity in Portugal. This Portuguese organization was founded by Rabbi Eli and Rebetzin Raizel Rosenfeld in 2010 and now joined in 2021 by Rabbi Haim and Hannah Chettrit, a Sephardic couple who work together with the Jewish community in Porto.

When Rabbi Eli and Raizel first arrived to Portugal ten years ago, all activities were based out of a rented apartment. There they began hosting small groups for study, as well as visiting families across the country having Torah classes in their homes. In the following years such classes were held, besides for Lisbon, in Porto, Cascais, Ericeira and Algarve.

Known as Rohr Chabad Portugal and based Cascais in the magnificent Avner Cohen Casa Chabad, Chabad has focused on offering a warm and welcoming environment for everyone regardless of their level of knowledge.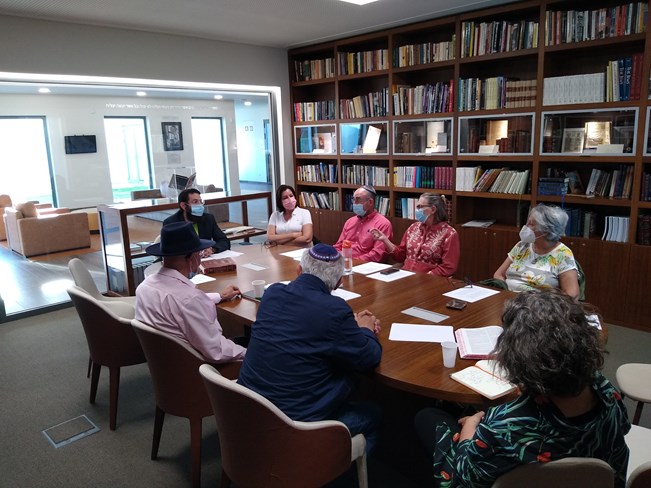 Raizel Rosenfeld says "From Jewish holiday celebrations to multiple adult level classes and programs, Chabad aims to bring another dimension to the growing Portuguese Jewish population."

In 2011 in a joint project together with CIL - the Jewish community of Lisbon, a tradition began. Lighting a public Menorah for the Holiday of Chanukah, this tradition now in it's 11th year continues to be a bright light in Lisbon's city center at Park Eduardo VII.

Memorable has also been the Sukkot party that Chabad Portugal organizes annually with the Jewish community of Porto, since 2012. Every year this party reaches a dimension 100% larger than in the previous year.

Starting in 2013, Chabad's activities gained more permanence, with activities now based in a beautiful Villa in Cascais, many holiday celebrations and good memories were created in this warm beautiful space. That same year Chanukah was celebrated publicly in Cascais for the first time at the Cascais bay, by the invitation of the Mayor of Cascais Dr. Carlos Carreiras.

In 2014, marking 20 years to the passing of the Lubavitcher Rebbe, Rabbi Menachem M. Schneerson, a special evening of commemoration was held at the beautiful hall, at the Centro Champalimaud at the banks of the Tagus River. A string quartet played beautiful soulful music and guests were inspired with an unforgettable experience.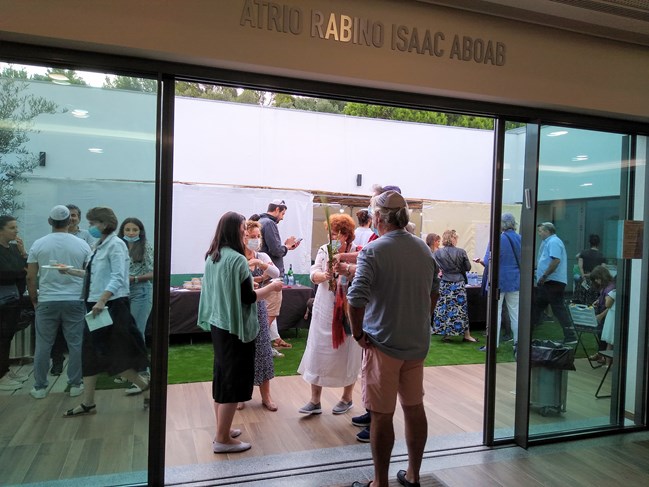 After some years of starting to outgrow the Cascais facilities, an agreement was reached with the municipality of Cascais for the construction of the Jewish life and learning center, the Avner Cohen Casa Chabad.

Construction began in 2019 and was concluded by the beginning of 2020. The new facilities have all the amenities for vibrant Jewish life, including a beautiful Mikvah, place for prayer, a Library for study and an education center for children.

A state of the art kitchen, beautiful Grande hall, welcome center, Rabbi's study, Sensory garden, Patio and Atrium ensure that anyone who enters through the entrance of the building feels at home both spiritually and physically.

With the onset of the pandemic Chabad shifted towards online education, holding hundreds of online study sessions through 2020 and 2021, ensuring that Jewish education would continue.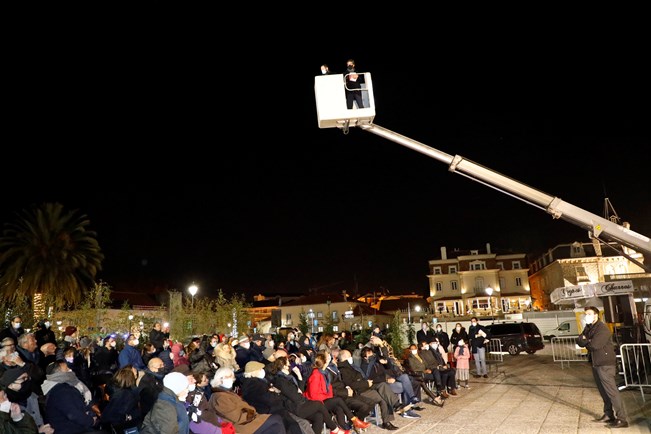 Raizel Rosenfeld says "Chabad is in regular contact with families across the country, sending Matzah for Passover, or other Jewish needs, such as prayer books, or Lulav and Etrog for Sukkot, to remote locations across the country. Incredibly, Portugal which was often perceived as having a small Jewish population continues to see exponential growth in Jewish families moving to Portugal. Portugal has a rich and beautiful Jewish history, and with G-d's help a glorious and bright Jewish future." - she adds.