Crowd celebrating Victory Day, May 1945. Credit: Universal Images Group via Gretty Images
78 years ago, the Allied victory over Nazi Germany was declared, ending World War II. The surrender took place in Berlin at the end of May 8, 1945, when in Russia it was already May 9. Therefore, in countries with a Soviet history, Victory Day is celebrated the next day.
This year, the President of Ukraine, Volodymyr Zelensky, expressed his intention to celebrate the date on May 8, placing himself alongside the European countries, which was supported by Ursula Von der Leyen, President of the European Commission.
"It is on May 8 that most nations of the world remember the greatness of the victory over the Nazis", stated Zelensky.
According to Reuters, on Monday Russia sent 60 drones of Iranian origin to the territory of Ukraine – and the Ukrainian secret service warned of the possibility of a Russian attack in the country on the 9th, which was confirmed.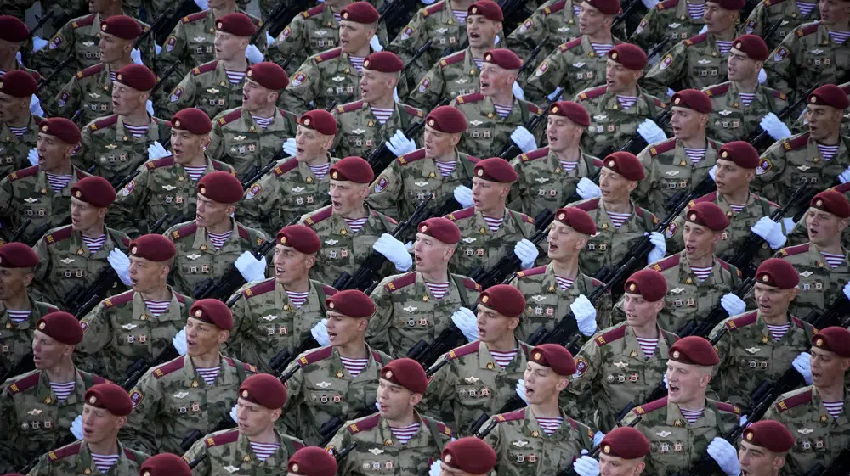 The Victory Day military parade in Moscow. Credit: AP Photo/Alexander Zemlianichenko)
As Vladimir Putin commemorated the date in Moscow's Red Square with a military parade, cruise missiles exploded over Kiev. According to Reuters, Ukraine's air defenses shot down 23 of the 25 missiles and there were no casualties.
May 9 is also Europe Day, which commemorates the Schuman Declaration, a proposal that gave rise to the European Union. Ursula Von der Leyen is in Ukraine, where she has an appointment with Zelensky.