The Jewish Community of Oporto inaugurated its new cemetery on Tuesday. The ceremony took place on Yom Hazikaron and included a tribute to fallen Israeli soldiers, and also rituals dedicated to the new sacred ground. The event was presided over by rabbis from Portugal, Israel, the USA and the UK. 
The community's previous cemetery was destroyed in 1497 in the wake of the Edict that banned Judaism in Portugal. "We do not forget in the past we were robbed of all our assets, houses, even the cemetery was destroyed", said Rabbi Asaf Portal, one of Oporto's rabbis.  
In his speech, Gabriel Senderowicz, the President of the Oporto Jewish Community, summarized the history of two millennia of Jewish existence in the city: "work and slanderous anonymous denunciations".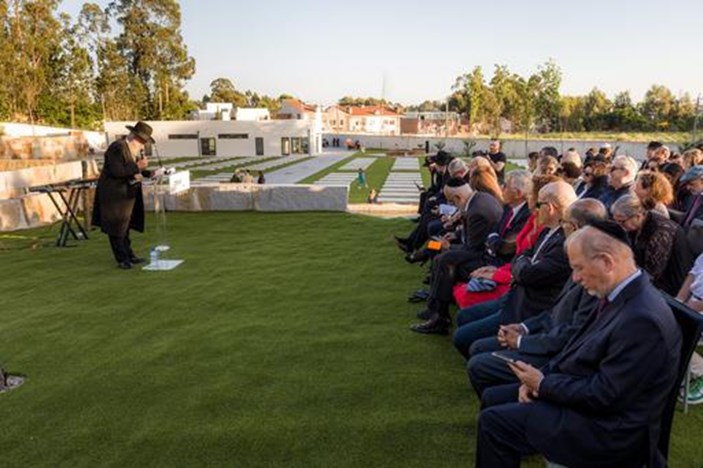 The name of the cemetery is Isaac Aboab Field of Equality. Aboab was the last Gaon of Castile who lived and died in Oporto following the expulsion of the Jews from Spain. "Unfortunately, we do not even know where the last Gaon is buried, because the persecution destroyed all traces of the Jewish community of the time", stated Daniel Litvak, the Oporto Head Rabbi. 
It is a very beautiful cemetery. There are trees, grass, a lake, the chirping of carefree birds. And silence. Oporto Rabbi Yoel Zekri said that "It would be impossible in Oporto to build a private cemetery in a quiet, discreet location. The community decided to buy land outside the city, in Maia in a quiet location 8 km from Oporto."
The mayor of Maia, António Silva Tiago was present at the event and said that, "Jews are and will always be very well received in Maia, which is a city close to Oporto, with a long Jewish tradition and which is currently increasingly cosmopolitan and thriving."
The new cemetery has about 300 individual graves as well as family vaults and a purification house. The President of Chabad Portugal, Rabbi Eli Rosenfeld, was one of the speakers and stated, "The new cemetery of the Jewish community of Oporto is proof that the Jews always regenerate. Having a Jewish burial is something of utmost importance in Jewish tradition. The dedication of the new Jewish cemetery is therefore truly a monumentos occasion."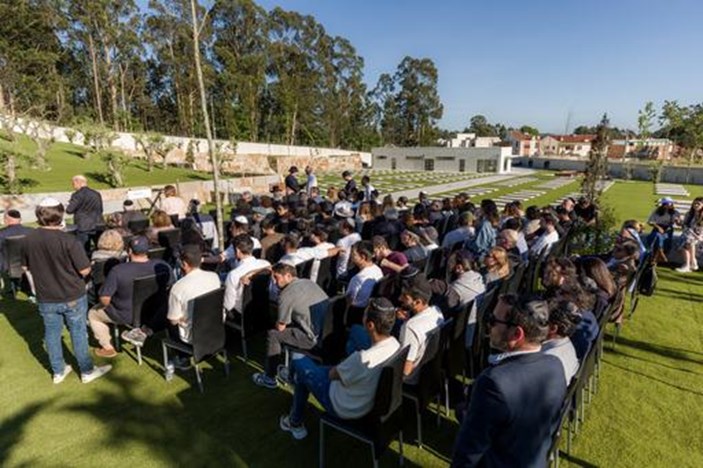 The ceremony also brought together leaders of different religions. The presidents of the Jewish and Muslim communities of Oporto, Senderowicz and Abdul Manga, as well as the Auxiliary Bishop of Oporto D. Vitorino, who represented Bishop D. Manuel Linda, had the opportunity to address those present, expressing "the strong ties and union" of their institutions and religions "to help society to face the new challenges of materialism and lack of spirituality", they said. The Muslim president added that "the friendly relationship between our three communities - Jews, Muslims and Catholics - is an example for the world".