Credit: Chabad Odessa
Over the past 15 months, the local business landscape in Odessa has been ravaged by the war, leaving countless enterprises on the brink of collapse. The impact has been devastating, not only for businesses but specially for the Jewish community. Every day, Chabad Odessa continues to assist people in need, and families experiencing hardship, with nutritious food, vital medicine, and other critical supplies.
Rabbi Avraham Wolff, Chief Rabbi of Odessa and Southern Ukraine, said this week that "After we resumed the work of the educational infrastructure of Chabad, having done a tremendous job of returning children from Berlin and their further integration into the "new" environment of life, one of our major achievements has been the renovation of basements used during the sirens. These shelters provide a secure refuge for individuals, especially children, who are most vulnerable in such situations."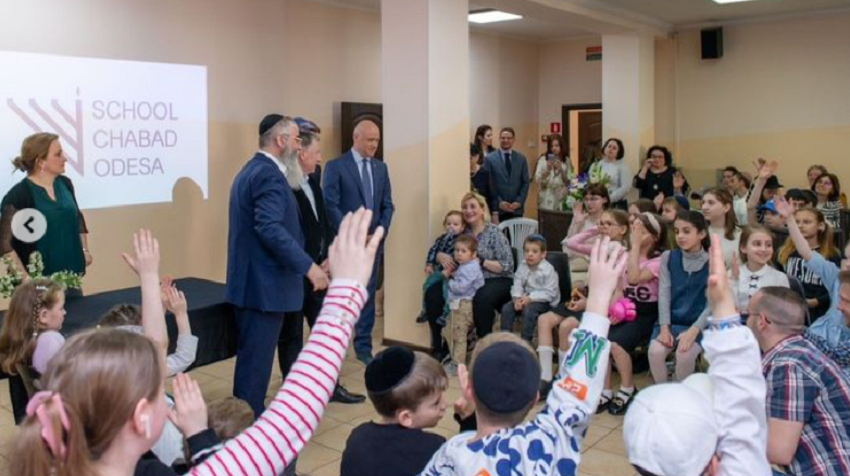 School Chabad Odessa - Credit: Chabad Odessa
Each day, the Chabab Odessa strives tirelessly to raise funds and secure resources to sustain the essential services and care provided to the children. The budget for the maintenance of orphanages is obviously expensive: study supplies, education, madrichim, transportation, kitchen expenses, employees salary and so on. It is a miracle to keep these homes running.
At the beginning of the war, everyone helped, but as time passed, the Jewish world became less available to meet the needs of the endangered Jewish community. Many of the local Jews have fled to other countries and the future of Odessa's Jewish community is uncertain. Under the leadership of Rabbi Wolff, the city's community was one of the most vibrant in Europe.
In the last six years, the Jewish Community of Oporto has been providing products for Shabbat meals to synagogues in Odessa and elsewhere that distribute them to needy families. Shabbat is a festive day when Jews exercise their freedom from the regular labours of everyday life. Traditionally, three festive meals are eaten.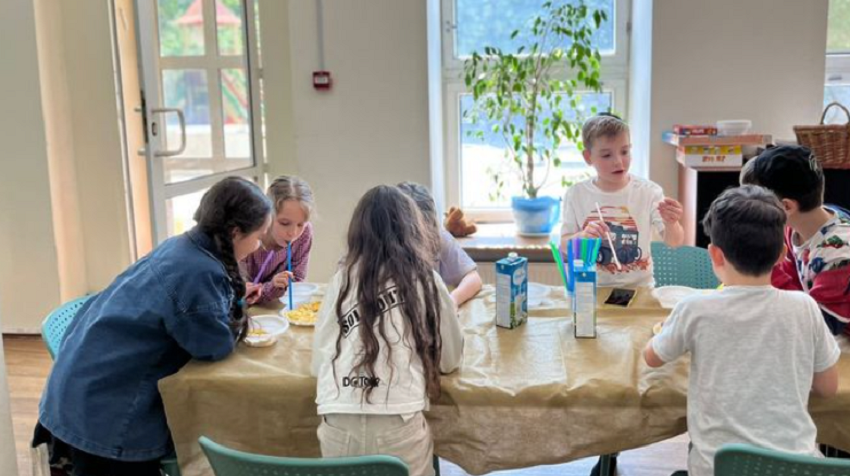 Children preparing for Shavuot - Credit: Chabad Odessa
The "Shabbat Meals" in Odessa helped a lot of Jews, worked so well and very effectively. Result of this project is that more people got closer to the community and started to take part in Seudat Shabbat, gathering together, hearing the Torah lesson, and saying l'chaim. Many low-income families were enjoying kosher meat, fish, chicken and challah with wine at their homes.
In 2022 and 2023, the Oporto Jewish community sent emergency help to the Odessa Jewish Community.