Credit: Lubavitch.com
On Sunday 30 July, the International Observatory of Human Rights based in Portugal, honoured the Rebbe (Rabbi Menachem Mendel Schneerson), who "influenced generations of young men and women, drawing their attention to the importance of education and a solid character, and strengthening ties of friendship among the people around him".
At the headquarters of B'nai B'rith Portugal, in Oporto, and in the presence of Rabbis from Portugal, Spain, United Kingdom and Israel, the certificate was presented by the President of the International Observatory of Human Rights, Luis Andrade, to the President of Chabad Portugal, Rabbi Eli Rosenfeld, who will now send the document to the Chabad organization's headquarters in New York.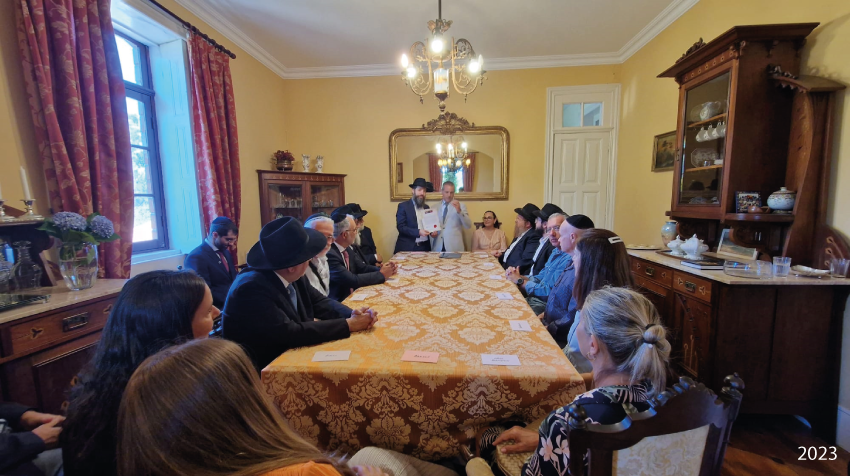 This was yet another extraordinary achievement for Chabad Portugal, which has been present in Portugal for exactly thirteen years. Based in Cascais, in one of the most beautiful Chabad Centers in Europe, Chabad Portugal extends its activities throughout the country and runs the student Kadoorie Mekor Simchah synagogue in Oporto in partnership with the local Jewish community.
In 2010, seventy years after the Rebbe's brief visit to Lisbon, the only country in Europe still without its own Chabad representatives, welcomed a new addition to its small Jewish community. Rabbi Eli and Raizel Rosenfeld of Brooklyn moved to Portugal where they settled with their two small children. Three more beautiful and kind children would be born in their new host country.
When the young Chabad couple first arrived in Portugal, all activities were based out of a rented apartment. There they began hosting small groups for study, as well as visiting families across the country having Torah classes in their homes. In the following years such classes were held, besides for Lisbon, in Porto, Cascais, Ericeira and Algarve.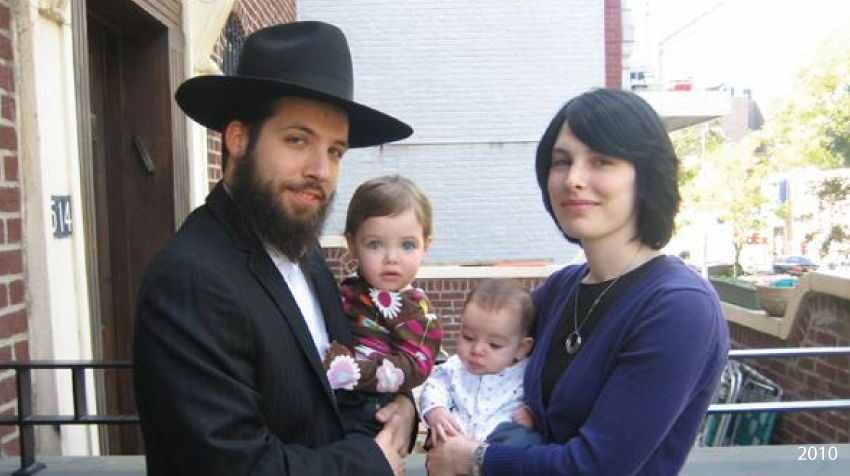 Credit: Lubavitch.com
Today's reality is quite different. Raizel Rosenfeld says "Chabad is in regular contact with families across the country, sending Matzah for Passover, or other Jewish needs, such as prayer books, or Lulav and Etrog for Sukkot, to remote locations across the country. Incredibly, Portugal which was often perceived as having a small Jewish population continues to see exponential growth of Jewish families. Portugal has a rich and beautiful Jewish history, and with G-d's help a glorious and bright Jewish future." - she adds.
Since 2021, the Rosenfeld couple has been joined by another Chabad couple. Rabbi Haim and Rebetzin Hannah Chettrit are a Sephardic couple who work together with the Jewish community in Oporto.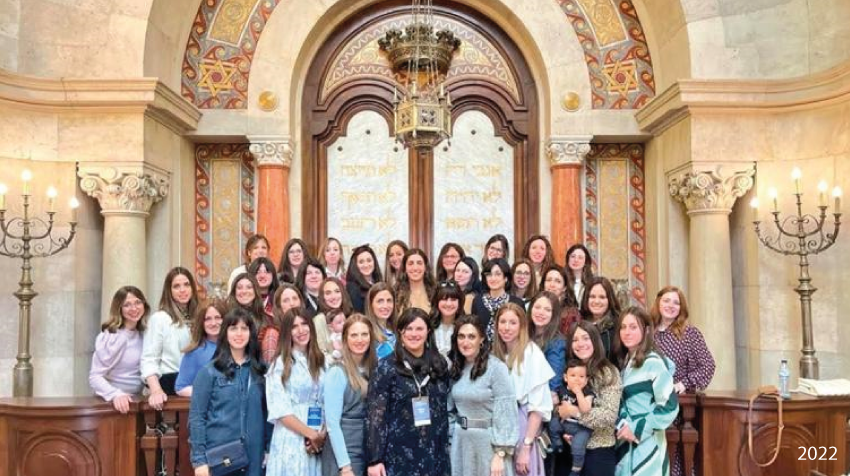 Credit: Lubavitch.com
In July 2022, several dozen Chabad emissaries representing thriving Jewish communities throughout Europe and Africa gathered in Portugal. Rabbi Rosenfeld remarked upon the significance of the Chabad emissaries gathering in Lisbon. "We didn't gather here just to celebrate the resurgence of Jewish life in Portugal," he said. "In the very city where the Rebbe and Rebbetzin once fled the Nazis, we can see the realization of his revolutionary vision for the world."
The Rosenfelds built a fantastic Chabad center that is a model for the entire world. The building has a prayer room, mikvah, library, kitchen, restaurant, sukkah and everything needed to practice Judaism.
After some years of starting to outgrow the Cascais facilities, an agreement was reached with the municipality of Cascais for the construction of the Jewish life and learning center, the Avner Cohen Casa Chabad.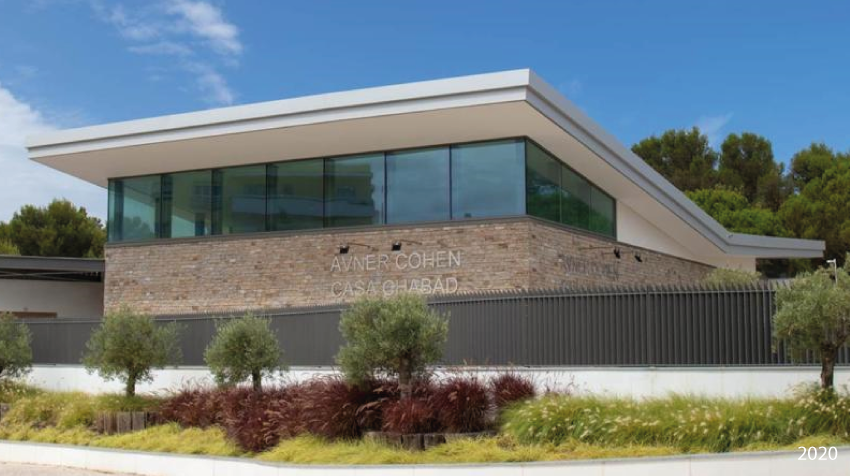 "The Rebbe's efforts and legacy continue to inspire the world to never give up on any individual, believing that each and every person can reveal their hidden spark of Judaism to reach a vibrant and burning flame", says Rabbi Rosenfeld.  

In June 1941, Rabbi Menachem Mendel Schneerson, the future Lubavitcher Rebbe, and his wife Chaya Mushka boarded a ship from Lisbon's Rocha da Conde de Óbidos pier that carried them from Nazi-occupied Europe to safety in New York.