Last Friday, March 17th, the department for combating antisemitism of the Jewish Community of Oporto contacted Funchal City Council to request the removal of a swastika on the outside wall of the Funchal Jewish Cemetery.
On Monday, March 20th, Funchal City Council removed the graffiti and issued the following statement: "Evidently, Funchal City Council does not condone, nor will it be able to sympathize with, acts of the nature of the one your Excellencies have reported to us. In this sense, even though the Cemetery, where the denounced graffiti was carried out, is installed on private property, Funchal City Council, through its municipal services, made efforts to clean and erase the said "painting", so that, today, there is no longer any graffiti on the wall that surrounds the aforementioned cemetery."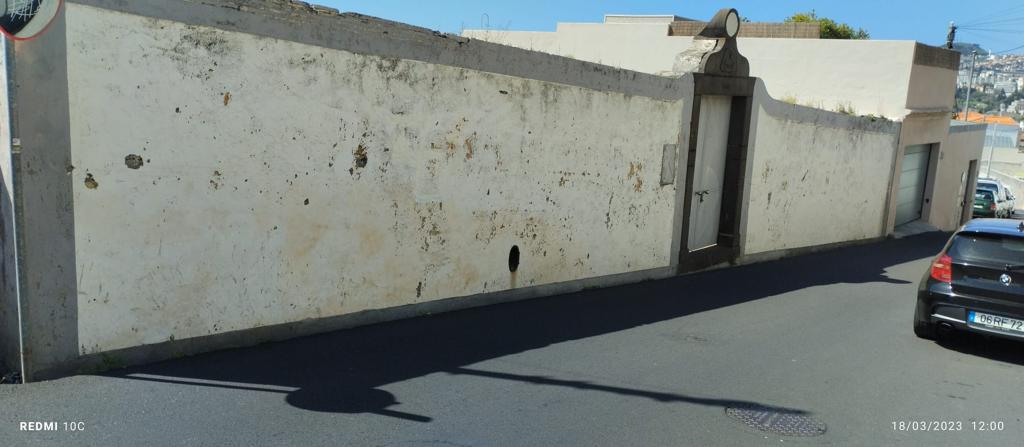 Funchal City Council removes antisemitic graffiti from Jewish Cemetery
Upon being informed that the swastika had been erased, Jeremy Jacobs, who informed the Jewish Community of Oporto about the graffiti, said: "My wife and I were very upset with the [anti]semitic display and we are so pleased that the Council took the matter so seriously that they immediately deleted the graffiti. It is a great credit to them."
The monitoring and removal of antisemitic graffitis is a job that requires continuous monitoring, as messages of this nature are increasing in Portugal.  Therefore, the security sector of the Jewish Community of Oporto is committed to erasing them – when they occur in the city of Oporto – or mobilizing those responsible – when they occur in other cities in Portugal.