A terrorist attack shocked Israel and the world: a family of seven lost three of its members.  On Friday, April 7, 48-year-old Lucy Dee and her young daughters Maya and Rina were attacked by Palestinian terrorists in an ambush on a West Bank highway.
The daughters died on the spot and the mother, who was seriously injured, died three days later.  Rabbi Leo Dee appealed to anyone who wants to honor his wife and daughters to do so by posting pictures of the Israeli flag on social media:
"If you feel that it was wrong to shoot dead, at close range, three beautiful, innocent young ladies in the prime of their lives, then please post a picture of you, or your spouse, or your children with an Israeli flag," he said.  "Or just post a picture of an Israeli flag and share it on Facebook, Instagram or whatever social-media app you use."
The request turned into a flood of images in what became known as #DeesDay.
The Jewish Community of Oporto paid tribute to the Dee family and to all those who have had their lives impacted by terrorism. Dedication by the Jewish Community of Porto to the tragically abbreviated lives of British-Israeli girls in Israel on Passover: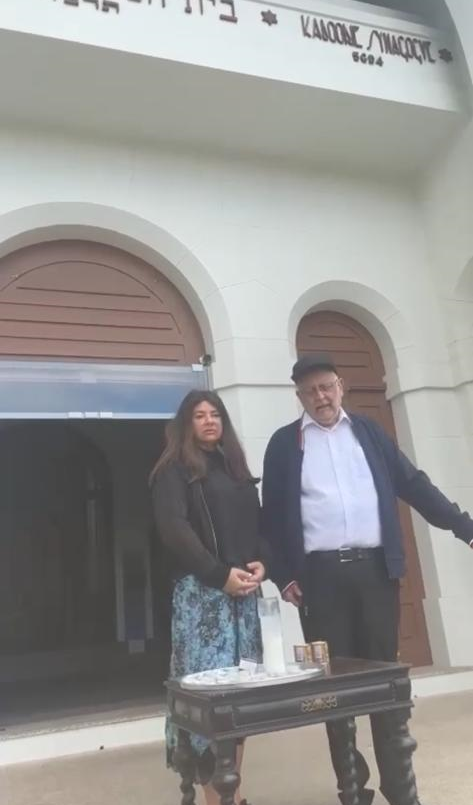 The last few days have been tense across the entire region of Israel.  In addition to the tragic episode with the Dee family, an Italian tourist was killed in a terrorist attack in Tel Aviv that also injured seven other people.